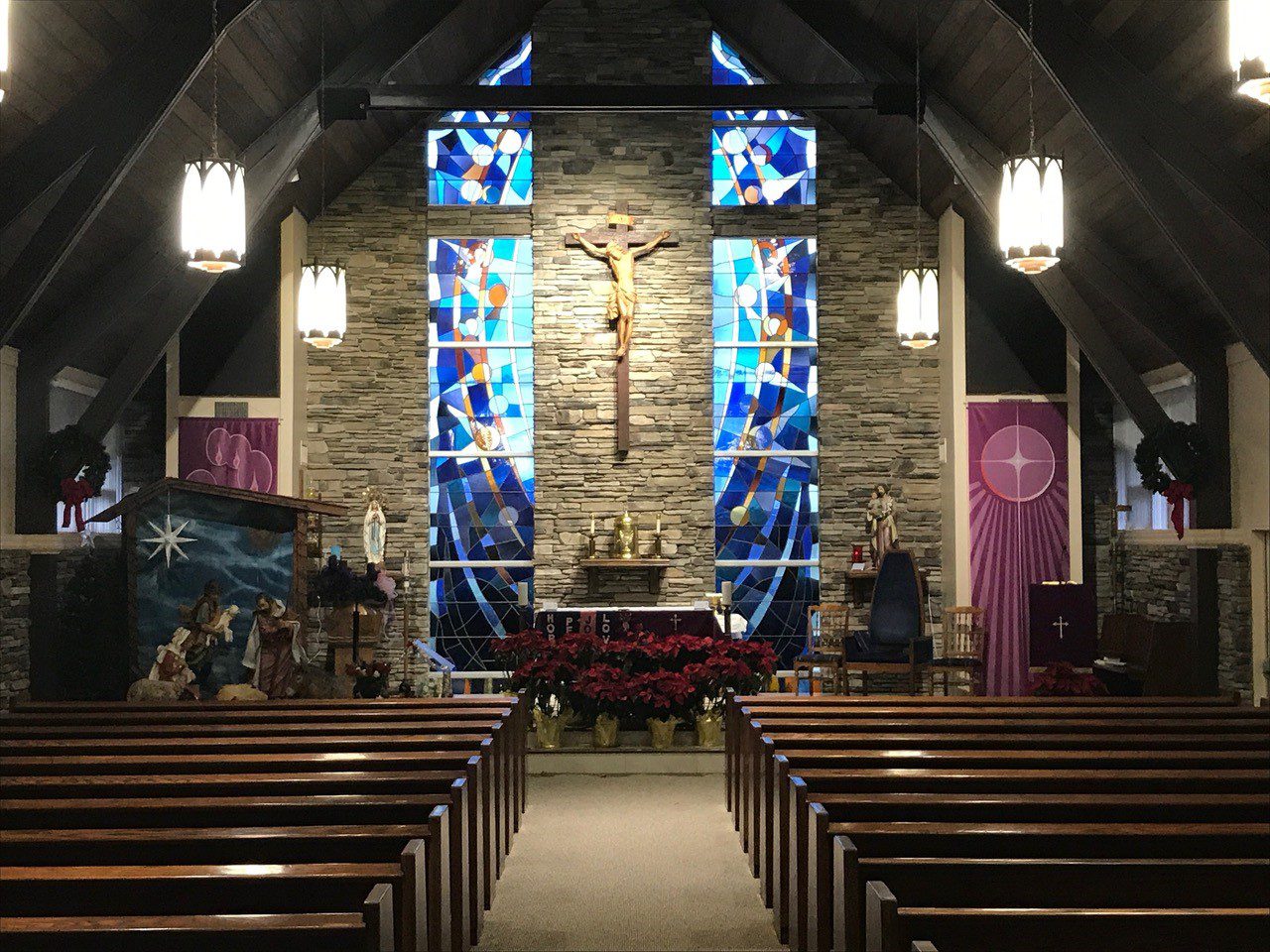 Baptism
Parents requesting baptism for their child must call the Parish
office two months prior to the desired month of baptism. There
are no baptisms during Lent or Advent.
Reconciliation
Saturday 4:15-4:45 pm or anytime by appointment
Eucharist
The Christian ceremony commemorating the Last Supper, in which bread and wine are consecrated and consumed.
Confirmation
Grades  8-12
Wednesday: 6:30 pm – 8:00 pm in Parish Center
Marriage
To make arrangements, parishioners are to contact the priest at least 6 months prior to date of marriage.
Anointing of the Sick
Please call the parish office if you or a loved one wish to receive
sacramental anointing of the sick.
Nothing from September 30, 2023 to October 7, 2023.